Our North Potomac community includes 25,000 residents in approximately seven square miles. North Potomac, MD, was created in 1988 from the peripheral fringes of Gaithersburg, Potomac, and Rockville, and lies near the Potomac River.  It shares ZIP codes with Gaithersburg, Potomac, and Rockville.  As defined by the Maryland-National Capital Park and Planning Commission (M-NCPPC) and the North Potomac Citizens Association (NPCA), it is bordered by Darnestown Road in the north, Glen Mill Road in the east and south, Boswell Lane and Travilah Road in the south, and Jones Lane in the west and encompasses distinct sections of the ZIP codes 20878, 20854, and 20850.
NPCA is a volunteer-run organization whose mission is to:
Maintain and enhance the quality of life within the North Potomac community.
Serve as the "eyes, ears, and voice" of North Potomac.
Keep the residents of our community informed of issues that may affect our lives and our neighborhoods.
Educate decision makers at the county and state level about the community's interests and concerns.
Recent NPCA accomplishments and ongoing projects that reflect our Mission include:
Advocating for and securing reasonable development at Belward Farm/Science City.  The Master Plan now includes less overall density which is concentrated away from residences, provides a significant amount of green space and buffer zones, and protects the farmstead.
Working with community leaders and members of the Montgomery ?County Council to find an agreeable local ordinance that would protect our neighborhoods as much as possible from unsightly cell towers now planned for installation.
Ensuring the North Potomac Community and Recreation Center progressed towards its opening date.  It is now open and many community members are already enjoying its facilities.
Keep an eye on the Corridor Cities Transitway (CCT) development to ensure smart growth. We are against the current plan for development.
Track plans for annexation of property that falls in our adjacent to North Potomac into the City of Gaithersburg.
Improving road, bike, and pedestrian safety along Quince Orchard Road and Travilah Road.
NPCA organizes "Town Hall" meetings with elected and public officials and offers presentations on topics such as lyme disease, your tax dollars, police protection, plans to develop Belward Farm ("Science City") and energy conservation.
Meet the Board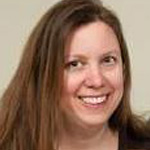 Naomi Yount
President
I was raised in Montgomery County and just recently moved to North Potomac in 2013.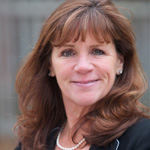 Susan Fitzpatrick
Vice President
I have lived in North Potomac since 1999, and am a native Washingtonian. Past board member of NPCA 2001-2003.
Jay Neel
Secretary
I'm a native Washingtonian and I've lived in North Potomac since 1977.